Posts for: July, 2016
By Natasha Lee DMD
July 19, 2016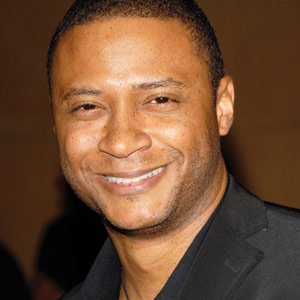 Can you have healthy teeth and still have gum disease? Absolutely! And if you don't believe us, just ask actor David Ramsey. The cast member of TV hits such as Dexter and Arrow said in a recent interview that up to the present day, he has never had a single cavity. Yet at a routine dental visit during his college years, Ramsey's dentist pointed out how easily his gums bled during the exam. This was an early sign of periodontal (gum) disease, the dentist told him.
"I learned that just because you don't have cavities, doesn't mean you don't have periodontal disease," Ramsey said.
Apparently, Ramsey had always been very conscientious about brushing his teeth but he never flossed them.
"This isn't just some strange phenomenon that exists just in my house — a lot of people who brush don't really floss," he noted.
Unfortunately, that's true — and we'd certainly like to change it. So why is flossing so important?
Oral diseases such as tooth decay and periodontal disease often start when dental plaque, a bacteria-laden film that collects on teeth, is allowed to build up. These sticky deposits can harden into a substance called tartar or calculus, which is irritating to the gums and must be removed during a professional teeth cleaning.
Brushing teeth is one way to remove soft plaque, but it is not effective at reaching bacteria or food debris between teeth. That's where flossing comes in. Floss can fit into spaces that your toothbrush never reaches. In fact, if you don't floss, you're leaving about a third to half of your tooth surfaces unclean — and, as David Ramsey found out, that's a path to periodontal disease.
Since then, however, Ramsey has become a meticulous flosser, and he proudly notes that the long-ago dental appointment "was the last we heard of any type of gum disease."
Let that be the same for you! Just remember to brush and floss, eat a good diet low in sugar, and come in to the dental office for regular professional cleanings.
If you would like more information on flossing or periodontal disease, please contact us today to schedule an appointment for a consultation. You can also learn more by reading the Dear Doctor magazine article "Understanding Gum (Periodontal) Disease."
By Natasha Lee DMD
July 04, 2016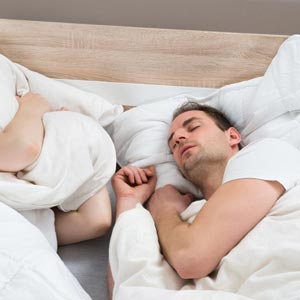 Sleep — you'll spend a third of your life in its blissful embrace. But it isn't a luxury: you need it as much as nutrition and exercise. An occasional bad night's sleep leaves you irritable and drowsy; a bad night's sleep every night could endanger your health.
One of the most common causes for chronic poor sleep is obstructive sleep apnea. This occurs when the airway becomes blocked and you stop breathing temporarily. The blockage may be due to an oversized tongue, tonsils or uvula, an abnormal jaw or chin structure, or nasal polyps and congestion. When your brain notices you're not breathing, it rouses you just enough to relieve the blockage. These incidents can occur and end in seconds several times a night without you being aware of it.
This interrupts your normal sleep patterns, including the critical rapid eye movement (REM) of deep sleep that occurs at different times during the night. The results of not getting enough REM sleep are quite unhealthy: besides irritability and reduced concentration, poor REM sleep is linked to depression, headaches, decreased sex drive, acid reflux, high blood pressure or the onset of diabetes. Your night time experience — as well as your sleep partner's — won't be pleasant either as you may experience night time sweating and snoring.
Fortunately, sleep apnea can be treated. Our first considered treatment is a custom-fitted night guard you wear while you sleep that holds the tongue back from the airway. If your apnea is more severe, you may need to consider continuous positive airway pressure (CPAP) therapy, which uses a machine to pump pressurized air through a mask you wear while sleeping to force the airway open. You might also benefit from surgery to remove excess soft tissue obstructing the airway.
If you or your family has noticed any of these symptoms mentioned, make an appointment to see us — we're trained to look for oral signs in the mouth that may indicate sleep apnea. The sooner we can implement a treatment strategy, the sooner you'll begin experiencing a good night's sleep and better health.
If you would like more information on sleep apnea and what to do about it, please contact us or schedule an appointment for a consultation. You can also learn more about this topic by reading the Dear Doctor magazine article "Sleep Disorders & Dentistry."