Posts for: March, 2018
By Natasha Lee DMD
March 29, 2018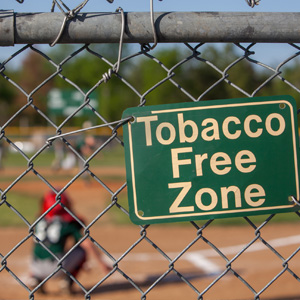 Spring means different things to different people—but to baseball fans, it means just one thing: the start of another thrilling season. All 30 Major League Baseball teams begin play this month, delighting fans from Toronto to Texas and everywhere in between.
The boys of spring carry on an age-old tradition—yet baseball is also changing with the times. Cigarette smoking has been banned at most ballparks for years; smokeless tobacco is next. About half of the MLB venues now prohibit tobacco of any kind, including "snuff" and "dip." What's more, a recent contract agreement bars new Major League players from using smokeless tobacco anywhere.
Why all the fuss? Because tobacco isn't safe to use in any form. People who use smokeless tobacco get just as much highly addictive nicotine as cigarette smokers. Plus, they get a mouthful of chemicals that are known to cause cancer. This puts them at higher risk for oral cancer, cancer of the esophagus, pancreatic cancer and other diseases.
A number of renowned ballplayers like Babe Ruth, Curt Flood and Bill Tuttle died of oral cancer. The death of Hall of Famer Tony Gwinn in 2014 focused attention on tobacco use in baseball, and helped lead to the ban. Gwynn was convinced that his addiction to smokeless tobacco led to his getting oral cancer.
Yet tobacco isn't the only cause of oral cancer. In fact, the disease is becoming more common in young people who do not smoke. That's one more reason why it's so important for people of all ages to keep to a regular schedule of routine dental exams. These visits offer a great opportunity to detect oral cancer in its earliest, most treatable stages.
So as you watch your favorite team, take a tip from the professional athletes' playbook. If you don't use tobacco, don't start. If you do, now is a good time to quit. For help and support, call an expert at 1-800-QUIT-NOW or visit smokefree.gov.
If you have any questions about oral cancer, please contact us or schedule an appointment for a consultation. You can also learn more by reading the Dear Doctor magazine article "Diet and Prevention of Oral Cancer."
By Natasha Lee DMD
March 14, 2018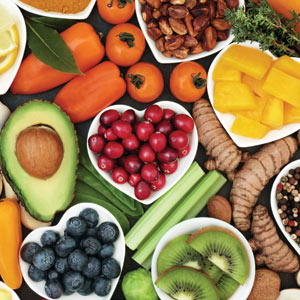 March is national nutrition month—a good time to look at the connection between diet and oral health. You probably know that sugar is a major culprit in dental problems. This is because bacteria feed on sugars and create acid that can lead to tooth decay and gum disease. Avoiding sugary foods and drinks as much as possible is a good rule of thumb, but there are some food choices that actually benefit your oral health. Here are nutrition tips that will help keep your smile healthy for life:
Say cheese. Dairy products such as milk, cheese and yogurt contain calcium and phosphorus to build teeth and strengthen the supporting bone. And cheese neutralizes acid in the mouth to help fight cavities and gum disease.
Choose lean proteins. Lean meats, poultry, fish, milk and eggs help strengthen teeth. They are rich in protein and phosphorous, which is essential for building strong bones and teeth.
Eat a rainbow. Fruits and vegetables provide many key nutrients, including vitamins necessary for healing, bone strength, and healthy gums. Besides being nutritious, fruits and veggies scrub your teeth while you chew and stimulate the production of saliva, which is necessary for neutralizing acid and rebuilding enamel.
Nibble on nuts. Nuts contain protein, fiber and healthy fats. They also contain essential vitamins and minerals to keep teeth strong and gums healthy. Further, chewing nuts stimulates saliva production, lowering the risk of tooth decay.
Go for the grains. Studies have shown that eating too many refined carbohydrates such as white bread and sweet bakery items can lead to chronic inflammation, which is a factor in gum disease, heart disease, stroke and other conditions. In contrast, eating complex carbohydrates such as whole grains may reduce inflammation in the body.
What you put in your body can play a big role in preventing tooth decay and gum disease, so choose foods that provide the right building blocks for optimal dental and overall health.
If you have questions about how nutrition affects oral health, please contact our office or schedule a consultation. You can learn more in the Dear Doctor magazine article "Nutrition & Oral Health."