Posts for tag: dental injury
By Natasha Lee DMD
May 12, 2020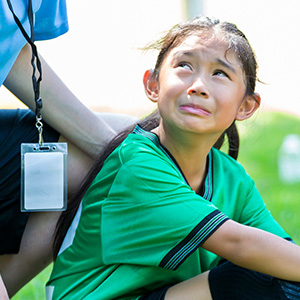 National Physical Fitness & Sports Month in May, sponsored by the President's Council on Sports, Fitness & Nutrition, is a fitting time to encourage us to play sports. Many of us already feel the Spring itch to get out there and get involved. Unfortunately, an increase in sports or exercise activities also means an increase in potential physical injury risks, including to the face and mouth.
Although COVID-19 protective measures are delaying group sports, there's hope that many leagues will be able to salvage at least part of their season. If so, you should know what to do to keep yourself or a family member safe from oral and dental injuries.
First and foremost, wear a sports mouthguard, a plastic device worn in the mouth to reduce hard impacts from other players or sports equipment. A custom-fitted guard made by a dentist offers the best level of protection and the most comfortable fit.
But even though wearing a mouthguard significantly lowers the chances of mouth injuries, they can still occur. It's a good idea, then, to know what to do in the event of an oral injury.
Soft tissues. If the lips, cheeks, gums or tongue are cut or bruised, first carefully clean the wound of dirt or debris (be sure to check debris for any tooth pieces). If the wound bleeds, place some clean cotton gauze against it until it stops. If the wound is deep, the person may need stitches and possible antibiotic treatments or a tetanus shot. When in doubt, visit the ER.
Jaws. A hard blow could move the lower jaw out of its socket, or even fracture either jaw. Either type of injury, often accompanied by pain, swelling or deformity, requires medical attention. Treating a dislocation is usually a relatively simple procedure performed by a doctor, but fractures often involve a more extensive, long-term treatment.
Teeth. If a tooth is injured, try to collect and clean off any tooth pieces you can find, and call us immediately. If a tooth is knocked out, pick it up by the crown end, clean it off, and place it back into the empty socket. Have the person gently but firmly clench down on it and call the office or go to the ER as quickly as possible. Prompt attention is also needed for teeth moved out of alignment by a hard blow.
Playing sports has obvious physical, mental and social benefits. Don't let an oral injury rob you or a family member of those benefits. Take precautions and know what to do during a dental emergency.
If you would like more information about, please contact us or schedule a consultation. To learn more, read the Dear Doctor magazine articles "An Introduction to Sports Injuries & Dentistry" and "Dental Injuries: Field-Side Pocket Guide."
By Natasha Lee DMD
August 31, 2018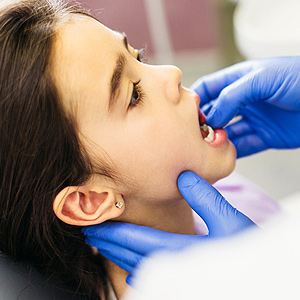 Often as children grow older, their participation in sports or similar activities increases. While generally encouraged, this greater activity does increase injury risk, especially to the mouth.
In fact, the late childhood to early adulthood demographic is the most prone portion of the population to incur dental injuries. To complicate matters, their dental development is often incomplete, posing a number of treatment obstacles for an injured tooth.
For example, the primary means for preserving an injured adult tooth is a root canal treatment: damaged or diseased tissue within the pulp, the tooth's innermost layer, is removed and the empty chamber and root canals filled and sealed to prevent infection. But while a fully matured tooth can function without the nerves and blood vessels of the pulp, a developing tooth needs these tissues for continued tooth formation. Otherwise, tooth development can stall and cause problems later on.
The most common solution for younger teeth is to remove any damaged tooth structure without disturbing the pulp if at all possible followed by a filling. That's contingent, though, on whether we find the pulp unexposed or undamaged—if it is, we'll try to remove only damaged or diseased pulp tissue and leave as much healthy tissue intact as possible. To aid with healing and tissue re-growth, we may also place medicinal stimulators between the pulp and the filling.
Jaw development may also pose a challenge if the injured tooth is too far gone and must be removed. Our best choice is to replace it with a dental implant; but if we install the implant while the jaw is still growing, it may eventually appear out of place with the rest of the teeth. It's best to postpone an implant until full jaw maturity in early adulthood.
In the meantime we could provide a temporary solution like a removable partial denture or a modified bonded bridge that won't permanently alter nearby teeth. These methods can adequately restore the function and appearance of missing teeth until the jaw is mature enough for an implant.
While injuries with young permanent teeth do pose extra challenges, we have effective ways to address them. With the right approach, the outcome can be just as successful as with a mature tooth.
If you would like more information on dental care in the formative years, please contact us or schedule an appointment for a consultation. You can also learn more about this topic by reading the Dear Doctor magazine article "Saving New Permanent Teeth after Injury."
By Natasha Lee DMD
October 10, 2016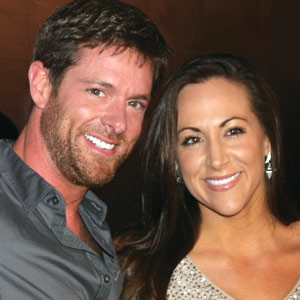 For anyone else, having a tooth accidentally knocked out while practicing a dance routine would be a very big deal. But not for Dancing With The Stars contestant Noah Galloway. Galloway, an Iraq War veteran and a double amputee, took a kick to the face from his partner during a recent practice session, which knocked out a front tooth. As his horrified partner looked on, Galloway picked the missing tooth up from the floor, rinsed out his mouth, and quickly assessed his injury. "No big deal," he told a cameraman capturing the scene.
Of course, not everyone would have the training — or the presence of mind — to do what Galloway did in that situation. But if you're facing a serious dental trauma, such as a knocked out tooth, minutes count. Would you know what to do under those circumstances? Here's a basic guide.
If a permanent tooth is completely knocked out of its socket, you need to act quickly. Once the injured person is stable, recover the tooth and gently clean it with water — but avoid grasping it by its roots! Next, if possible, place the tooth back in its socket in the jaw, making sure it is facing the correct way. Hold it in place with a damp cloth or gauze, and rush to the dental office, or to the emergency room if it's after hours or if there appear to be other injuries.
If it isn't possible to put the tooth back, you can place it between the cheek and gum, or in a plastic bag with the patient's saliva, or in the special tooth-preserving liquid found in some first-aid kits. Either way, the sooner medical attention is received, the better the chances that the tooth can be saved.
When a tooth is loosened or displaced but not knocked out, you should receive dental attention within six hours of the accident. In the meantime, you can rinse the mouth with water and take over-the-counter anti-inflammatory medication (such as ibuprofen) to ease pain. A cold pack temporarily applied to the outside of the face can also help relieve discomfort.
When teeth are broken or chipped, you have up to 12 hours to get dental treatment. Follow the guidelines above for pain relief, but don't forget to come in to the office even if the pain isn't severe. Of course, if you experience bleeding that can't be controlled after five minutes, dizziness, loss of consciousness or intense pain, seek emergency medical help right away.
And as for Noah Galloway:Â  In an interview a few days later, he showed off his new smile, with the temporary bridge his dentist provided… and he even continued to dance with the same partner!
If you would like more information about dental trauma, please contact us or schedule an appointment for a consultation. You can learn more in the Dear Doctor magazine articles "Trauma & Nerve Damage to Teeth" and "The Field-Side Guide to Dental Injuries."