Posts for tag: teeth grinding
By Natasha Lee DMD
April 02, 2020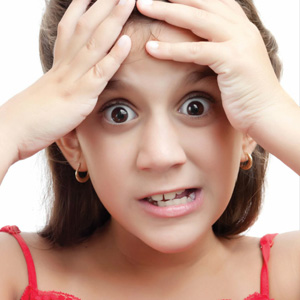 "What can I do about my child's teeth grinding habit?"
It's a common question we get from many concerned parents. Their exasperation involves more than having to wake every night to the annoying sounds coming from their child's bedroom: they're also worried about any potential damage occurring to their teeth.
Teeth grinding and similar habits fall under the umbrella term "bruxism." In basic terms, bruxism is the involuntary movement of the teeth and jaws not engaged in regular functions like chewing, speaking or swallowing. Bruxism is actually common among pre-adolescent children, considered by many healthcare professionals as normal behavior like thumb sucking.
It's not fully known why children grind their teeth, especially during sleep. Stress can play a part, but many believe it could also be related to immaturity on the part of the neuromuscular system that controls chewing. In some cases it could be linked to sudden arousals from sleep, particularly if the child is prone to airway obstruction causing sleep apnea. And there may be a link with certain medications, especially for hyperactivity disorders like attention deficit hyperactivity disorder (ADHD).
Most children eventually outgrow the habit. If it persists, though, it can contribute to teeth problems. Teeth can withstand a lot of biting force, but when chronically exposed to the higher than normal forces produced during teeth grinding they can begin to wear. Sodas, fruit juices, sports drinks or similar acidic beverages complicate matters because they increase mouth acid that can soften enamel. And besides dental issues, teeth grinding can also cause jaw problems, ear pain and headaches.
If symptoms begin to appear, we can take steps to reduce the effect of teeth grinding, such as a mouth guard worn at night to reduce biting forces and protect against wear. We can also look at curbing consumption of acidic foods and beverages, addressing possible airway obstructions, changing medications or counseling for psychological stress.
As with thumb sucking, there's no cause for immediate alarm if your children grind their teeth. But if it continues on into their later childhood years or begins to affect their health and well-being, we'll need to intervene to prevent further harm.
If you would like more information on teeth grinding and similar habits, please contact us or schedule an appointment for a consultation. You can also learn more about this topic by reading the Dear Doctor magazine article "When Children Grind their Teeth."
By Natasha Lee DMD
February 27, 2018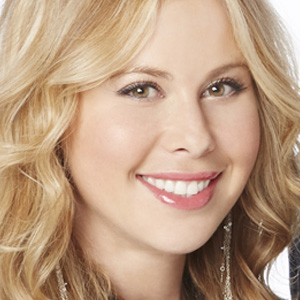 If you're one of the millions of people all over the world tuning in to the Olympics, you know that just watching the competition in your living room can be a real nail-biter. So imagine what it's like for Tara Lipinski—the former gold medalist in figure skating who's currently a primetime commentator for the 2018 Winter Olympics in Korea. In a recent interview with Dear Doctor magazine, the skating superstar revealed that she wears a custom-made nightguard to protect her smile.
"I grind my teeth pretty badly," she said, noting that some days are worse than others. "When I can tell the grinding is bad, or my jaw starts to hurt, [then] at night I wear a mouthguard."
Tara's hardly alone:  It's estimated that around one in ten adults suffers from bruxism—the dental term for the habitual clenching or grinding of teeth. This condition, which is linked to stress (and several other risk factors), can occur during the daytime or at night—when it may go unnoticed as you sleep. If left untreated, bruxism can lead to headaches and jaw pain, temporomandibular joint disorder (TMJD), and damage to natural teeth or restorations such as crowns, veneers or fillings.
Fortunately, as Tara as found out, there's a simple and effective way to help people struggling with the problem of teeth clenching and grinding: We can provide you with a custom-fabricated nightguard to stop bruxism from affecting your health. This device, usually made of high-impact plastic, is created from a model of your actual bite. It fits comfortably over your teeth, and can tooth prevent damage before it occurs.
A nightguard is a very conservative form of treatment, meaning that it involves no invasive or irreversible procedures. While other types of treatment are sometimes recommended for bruxism, it's generally best to try the most conservative first. But how does it feel to wear it?
"I think it's comfortable to wear," Tara told Dear Doctor magazine. "You don't even think about it."
So whether you're a type-A competitor or a dedicated fan watching the games unfold on TV, don't let bruxism get the better of your smile. If you think you may be clenching or grinding your teeth, ask us about a custom-made nightguard.
For more information about teeth grinding, contact our office or schedule a consultation to find out more about teeth whitening. You can read more in the Dear Doctor magazine articles "Teeth Grinding" and "Stress & Tooth Habits."